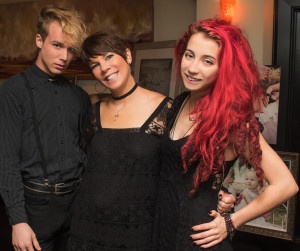 Lynn Crow started out as a pediatric nurse because she absolutely loves children. When she developed a love for photography she coupled it with her love for children and became a family photographer. She is devoted to CURE Childhood Cancer and donates all of her photography to give back. She has been photographing families in the Atlanta area for 20 years now and loves every minute of it. Here she is with her own family, Joe and Camille.
Lynn's favorite things in life include flowers, nature, horses, beaches, camping, hiking and travel, so this year her dream came to life to incorporate her artistic vision with her photography.
And so, Lynn Crow Fine Art Photography was born. She has only just begun.
See her website : http://www.lynncrowphotography.com/
See her Facebook: https://www.facebook.com/lynncrowphotography/